Ian and Jane Pike

Ian and Jane are my amazing land based support team who will be following my journey from Lands End to John O Groats. They will be busy driving our support campervans along the coast and keeping a safety eye on me.
Among their many tasks are sorting out landing sites, checking the weather, finding accommodation and helping me launch and land every day.  Basically they are going to be very busy and are truely amazing for helping support this adventure.
Nick Blackwood

Chiropractor extrordinaire, Nick keeps taking my battered, aching body and manipulates it into a new fit again state ready for more hours of hard gruelling sailing. Although the crunching sound of my bones still leaves me a little nervous, I have to admit that Nick's magic certainly works!
Sarah Desjonqueres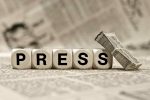 Helping liaise with the press, radio, sailing clubs and all things media related Sarah is our hard working Press Officer. Her enthusiastic written wit ensure that Race To Scotland's adventure is getting out there and without her support and drive I'd never find the time to get out there doing the training and helping plan the logistics of the trip.
Denis Brzozowski


In the age of Social Media you need to know what you are doing – or if you don't, find someone who does! Denis is "our Man" for Social Media and he is using his knowledge and expertise of his company Wolfden Creative to use the powers of Social Media to get the message about Race To Scotland and its great causes out to the public.
SNOWY

Snowy is our 22 year old campervan who is acting as the Race To Scotland support vehicle. Snowy will be my bed at the end of each days tiring sailing as well as a store of sailing gear (wet and stinky!) , spare boat parts and plenty of food to keep me going!
Giles Fletcher

Helping out with making Race To Scotland look good is professional photographer and fellow sailor Giles Fletcher. Giles loves the excuse to come out on the RIB for a photo session and his results from the Needles photo shoot were amazing. Find out more at www.gilesfletcher.com.
Dan Broadwell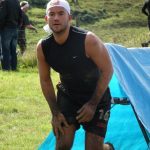 Getting me "John O Groats ready" is Dan Broadwell personal fitness instructor. Dan has been providing a focussed exercise regime and nutritional support to help my body to be ready for the challenge of 20 plus long days at sea. If you need fitness advice then call Dan on 07717 467876
Christchurch Harbour Hotel and Spa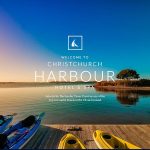 Kindly providing me with use of their excellent gym and spa has been the Christchurch Harbour Hotel and Spa. Amazing place in a stunning location. Find out more at  www.christchurch-harbour-hotel.co.uk