Garmin

Garmin are a leading worldwide provider of navigation, committed to making superior products for automotive, aviation, marine, outdoor and sports that are an essential part of their customers' lives.
They have kindly supplied me with navigation equipment which is super compact (essential on a boat this size!) and ultra reliable. That equipment is going to keep me on course and safe as I navigate my way along the coastline of Britain.
YB Tracking
YB tracking are a UK company that specialise in satellite tracking devices that help keep people safe. They are used in many extreme sports as well as in more day to day activities and ensure your loved ones know where you are, wherever you are in the world.
They have kindly provided me with a tracker which will enable my support crew to monitor my progress and for everyone following the adventure to see my progress live on this website.
RS Sailing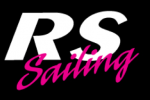 RS sailing are the leading UK based dinghy manufacturer producing a wide range of dinghies from high performance single handed and double handed boats to excellent training boats.
They are helping me get my boat ready for this epic journey.