The Sailor
So who is crazy enough to think of this challenge and why would he want to do it?
Welcome to me, Ken Fowler.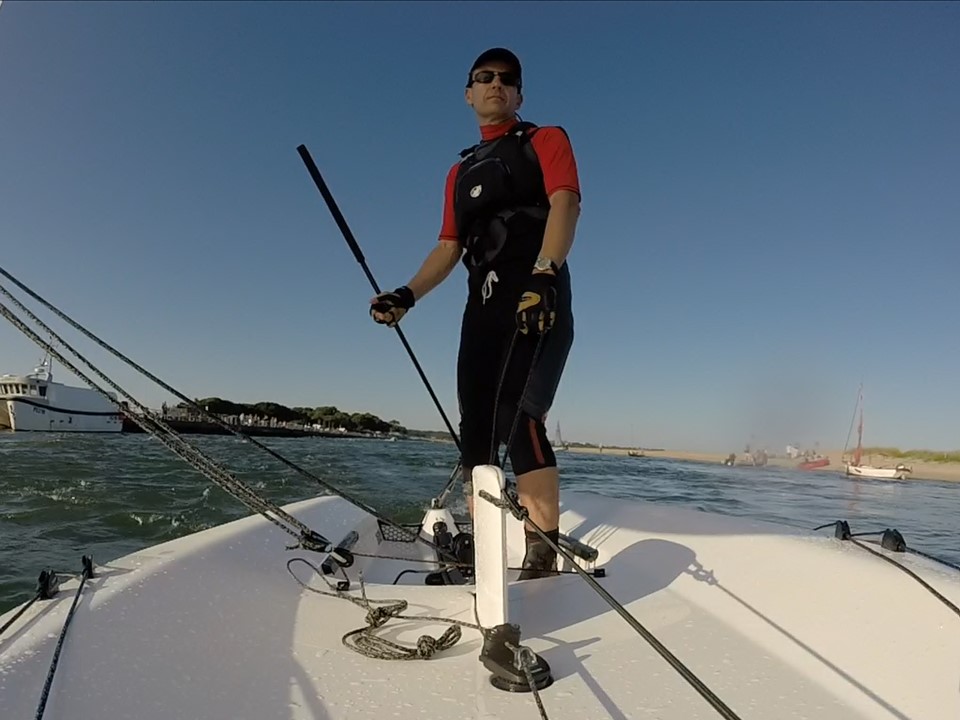 So who am I? Well without going in to too many embarrassing facts, I'm a 51 year old air traffic controller who lives in Mudeford near Bournemouth. I've always been in to outdoor activities and spent most of my "youth" playing all types of sport, hiking up hills and travelling across countries on my bike. When we moved close to the sea a few years ago, a friend gave me a very small, very old and very used dinghy to learn to sail in and I was hooked! I've been sailing small dinghies now for around five years and have risen to the heady heights of Vice Commodore at Highcliffe Sailing Club – well if you go out sailing as much as I do then you end up getting volunteered for things! I love sailing out to sea, it gives you a real sense of your insignificance as you move up and down at the whim of the sea and the views of the coastline from out on the water are simply stunning. So that's enough about me, let's look at how this crazy challenge came about.
The idea for "Race To Scotland" came from a series of events which date back to a sad time in my life some 27 years ago, when my father died of cancer. He was one of six siblings – five of whom died from cancer . I only learnt after his death that, when relatively young, he had come home to discover his mother had gassed herself in their kitchen because she had been diagnosed with breast cancer when such a diagnosis was generally a death sentence. Following my father's death I decided to try and raise money for the amazing work that Cancer Research does by cycling across America from the West coast to the East with my best friend Liam. It was a great adventure, done on a shoestring, which saw us cover 4,000 miles in 51 days carrying everything with us on our bikes and free camping wherever we could. That trip opened my eyes to the amazing things you can achieve if you just decide to go out there and do them, rather than just thinking about them. Several other cycling adventures around the world filled in the intervening years until 2015, when I realised I was about to reach two significant milestones. The male mid life crisis of becoming 50 and the more poignant anniversary of having then spent more of my life without my father than with him. To commemorate his life I took on the challenge of sailing around the Isle of Wight. Not the most challenging adventure you may think, but when you decide to do it in a single handed dinghy 4 metres long it is a bit of an ask! So after months of preparation and 4 abandoned start dates because of bad weather the Isle of Wight trip was planned for early June 2015. Unfortunately just 4 days before my planned Isle of Wight trip my wonderful and supportive mother-in-law Ina Smith died, which was a shock to us all. She had always been supportive of all my madcap adventures and I knew she would have wanted me to complete the trip, so I launched at sunrise on the planned date with photos of Ina and my father stuck to my small dinghy – the best inspiration anyone could have.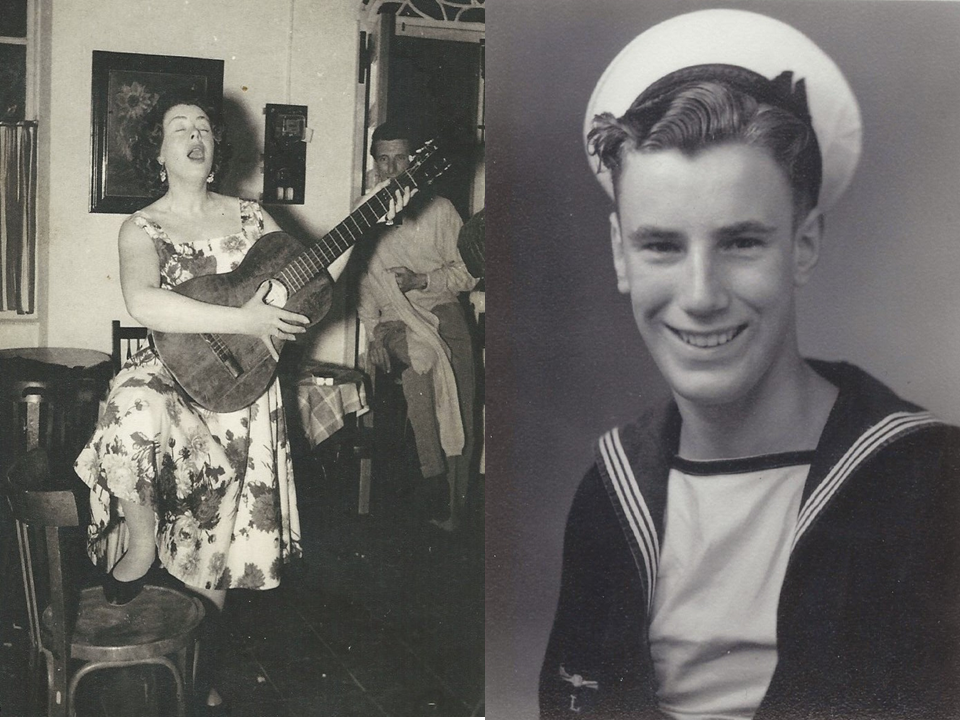 Just over 12 hours later I returned to Mudeford after 70 plus miles around the Isle of Wight in my small dinghy, raising an amazing £5,000 for Cancer Research and our local Oakhaven Hospice in Lymington. The trip around the Isle of Wight was an emotional experience and created lots of interest among friends, fellow sailors and the media. I was nominated for Yachts and Yachting magazines "Achievement of the Year" award and thanks to a huge public vote came runner up, beating two multi million pound record breaking yachts in the process! Going to a champagne reception at the London Boat Show was a brilliant experience and showed that you don't need multi million pound yachts to do something amazing.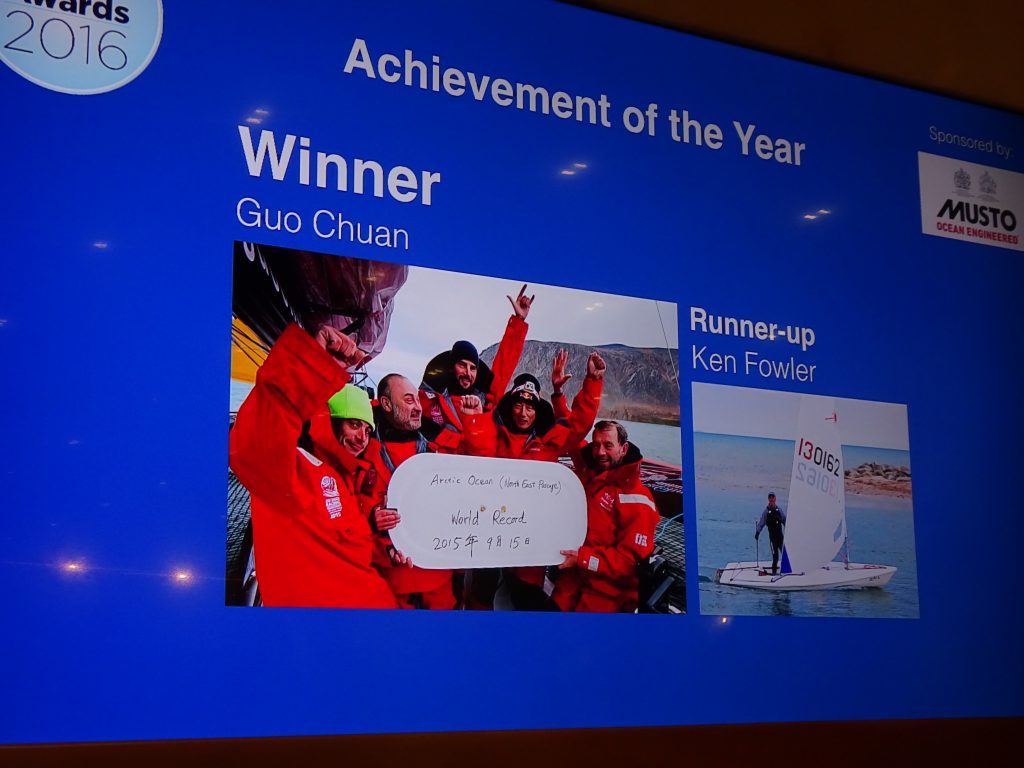 Having ridden the ride that was the Isle of Wight trip a few people joked around asking what was next – across the Atlantic (very silly!), or closer to home – around Britain? Well that got me thinking – is it possible? Has anyone done it before? After a bit of research courtesy of the ever informative "Mr Google", I discovered that only one single handed dinghy had ever done around Britain – but it took 149 days from start to finish! As an average working person I knew there was no way my employer was ever going to give me that much leave. So although around Britain was clearly not going to be an option, I could feasibly sail from Lands End to John O Groats in around 34 days – which is the maximum amount of time I could get off work. So now I had an epic challenge that was really pushing the boundaries – to be the smallest single handed dinghy to sail from Lands End to John O Groats , to complete it in a record breaking time and become only the second single handed dinghy to ever complete this journey .
So why call it "Race To Scotland"? Well it is a genuine "Race", but only for one person against the clock to beat the record and get to John O Groats before their leave allowance runs out!
You can find out more about the Challenge itself and The Charities I'm raising money for by clicking on the titles at the top of the website.
So that's what it's all about – one average bloke, in a very small dinghy, taking on one very big adventure for two amazing causes.
You can find out about the build up to the adventure on Facebook/Twitter (see the website links), on the website Blog and follow the journey live itself via the "Where's Ken" tracker page.
And finally – please, please help support these life changing charities by clicking on the DONATE button and give as much as you can. All donations, however large or small, are greatly appreciated.
Thanks
Ken